Collaboration- Reaction v Action
Mariaan van den Berg & Jani van den Berg
This interactive installation consisted of a virtual reality with a printed map, some sculptural objects and videos of spectators interacting with the sculptural objects.
Jani van den Berg, 3D artist, indicated that she would like to play with images of my work, so we arranged that she took over my studio for two weeks in my absence, to make a work as a reaction.  After returning I made new work as re-action on her reaction, which we exhibited together as an interactive work.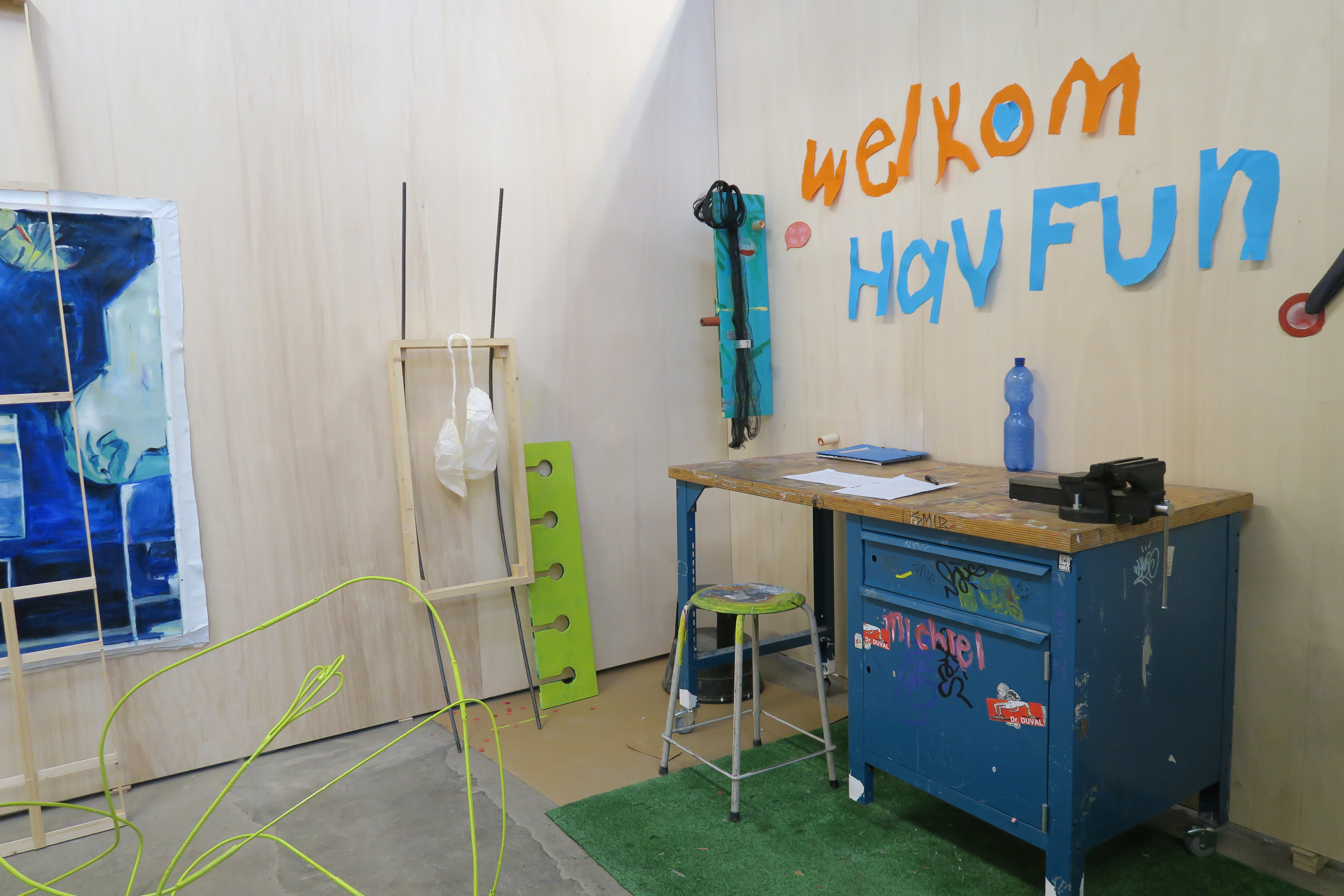 What Jani saw: "Glossiness, creases, tightness, super tactility, temporality, volatility, curation, precision, playfulness, line and precise choice in shape and form." "I started the project as an attempt to communicate to the artists playfulness and interactive works, within my own work". I decided to work in the medium of 3D-sculpture because of my degree of comfort and the interesting implications that a virtual sculpture has on the artist's work". " "Virtual reality removes the fear of touching and breaking and puts the viewer into the driver's seat allowing you to control your experience."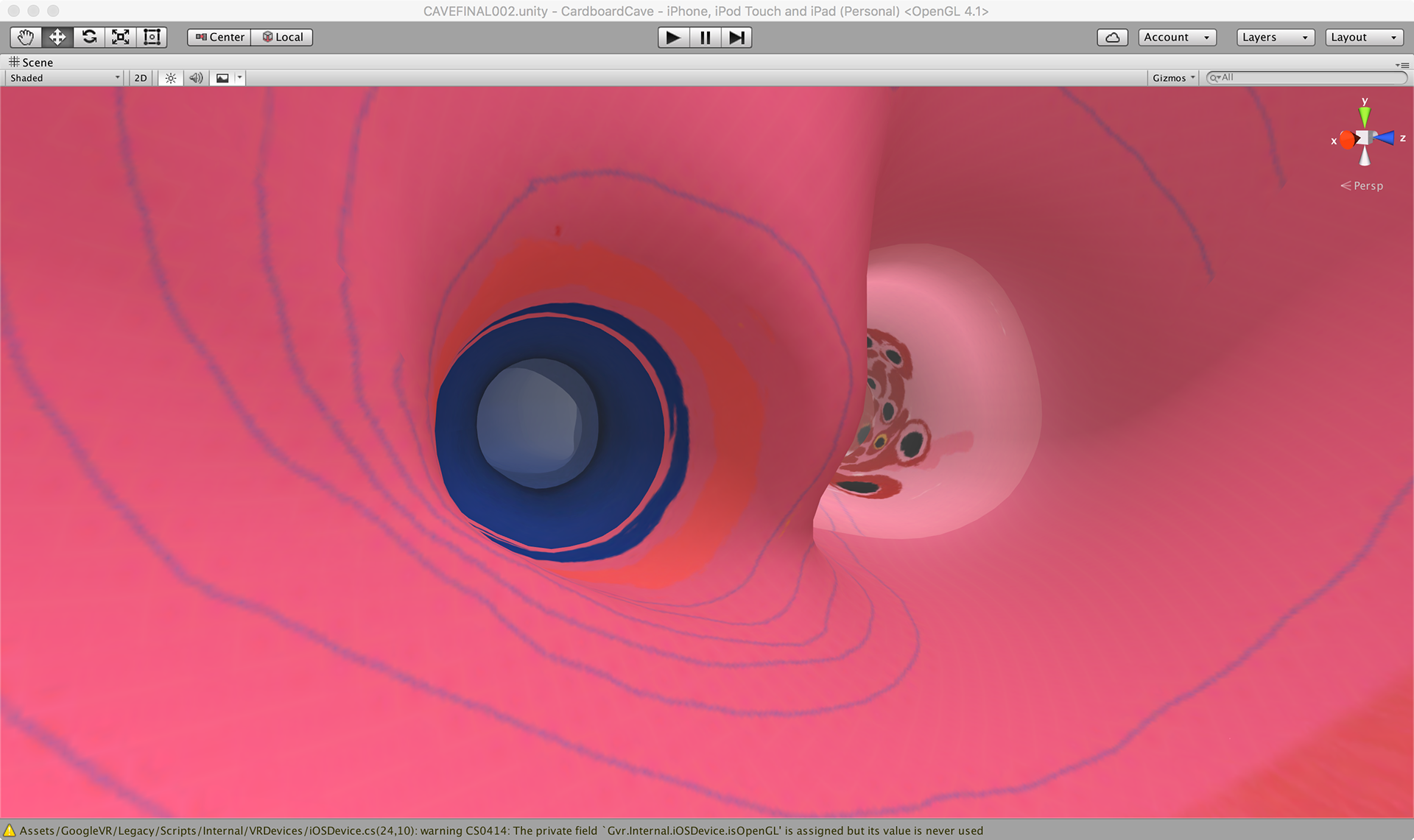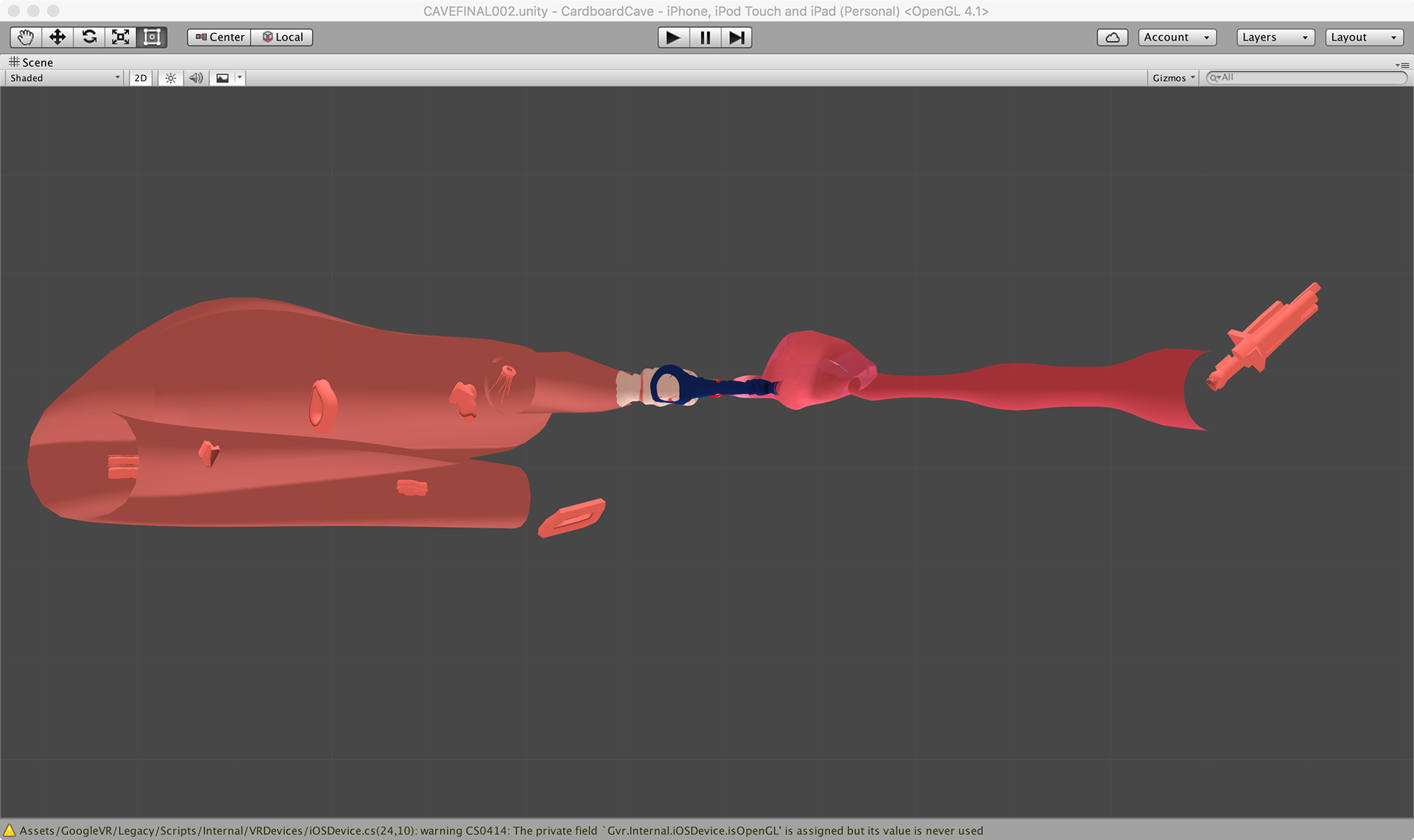 "What I saw when I returned: A fantastical artificial reality with exciting hallways and colourful tunnels,  hidden sculptural objects drifting in thick pink mist and an inevitable drop into the unknown. To be viewed with a cardboard virtual reality viewer. If you didn't participate by viewing it, that world remains unknown and unexplored to you. It felt as if we both entered and walked into each other's separate worlds. Virtual reality requires physical involvement by 'walking' through it, You are inside the work and it gives you a real experience. This made me question the relevance of what we as visual artists are doing. and the value of creating a real experience versus entering a virtual one.